Helping You Stay on Budget and Ahead of Schedule
For a generator rental Austin give us a call. The construction industry is booming here and it's no secret. With more being built than ever in and near the Texas capital, we're ready to help keep things moving and projects on schedule with our Power-as-a-Service model. JC Davis Power provides generator rentals Austin and with delivery, pickup, and remote monitoring included, you can stay focused on your project while we take care of all fuel needs as well! Call us to get started.
If you need a generator rental Austin, we offer 99.99% uptime, which means that you'll have no more worries when it's time for maintenance or repairs. We not only regularly service equipment for each project as part of our service, but our remote monitoring helps us anticipate issues before they become serious problems. Our generator rentals Austin are perfect for when you're managing a construction project, mobile health clinic, or for when your project requires power. They're also ideal for tools, computers, cold-storage, heavy equipment, and more.
Our team delivers all required equipment to your location to get you powered up.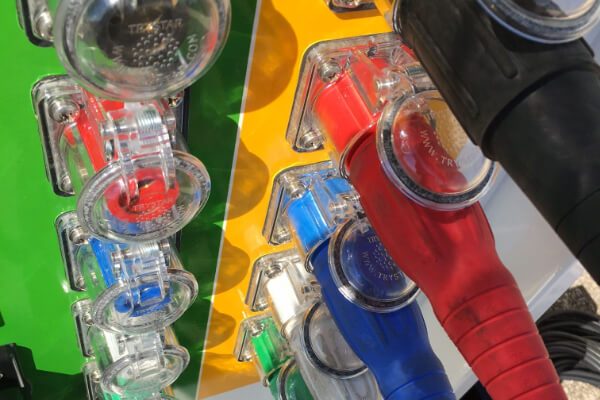 Our mobile power specialists install and connect your power generator safely.
We remotely monitor the power system to ensure you always have power when you need it.
We manage all fuel deliveries and regular maintenance so you don't have to.
If you need an Austin generator rental, you can rely on JC Davis Power! We offer turn-key industrial generator rental solutions that are perfect if you're looking to power construction sites, medical facilities, schools, portables, and more. Our generator rental Dallas services are another option if you're outside of Austin. Our team will provide everything, even transportation, so all we need is an address where the equipment should get dropped off, then call us back when it's time for pickup. We anticipate you'll use our power generator rental 24/7, so you don't have to worry about inaccurate estimates that result in unexpected back-end fees.
A generator rental Austin is your solution to many projects, but the last thing you want to have to worry about is maintenance, fuel consumption, delivery, proper hookup, and transportation. Yet all those things matter to keep your project moving forward. We know that a generator rental in Austin TX offers the assurance of constant power, which helps you to avoid expensive downtime, delays, and general headaches that come with sudden power outages. We built our offerings around a Power-as-a-Service model so that you can literally forget you're on mobile power throughout the lifetime of your project, while we handle everything needed to keep your lights on and equipment running.
Generator Rental in Austin TX
Need more than an Austin generator service? We also have the single best light towers you'll find, with super-bright LED lights that consume less power and shine brighter, night-time projects and 24-hour operations can execute more efficiently and safely. For our Texas residents, we offer light towers that include automatic start/stop functions, making operations that much easier. And our same comprehensive service covers our light towers as well with delivery, pickup, remote monitoring, maintenance, fuel service, and replacement should one ever go down.
If you need to rent a generator, our team of techs and engineers are dedicated to everything it takes to keep our selection in top shape. We do this while remaining knowledgeable of the latest online systems for efficient operations. Our generator services are unmatched, and we are proud of our hard work. When you hire us, it's like hiring on a temporary power division for your project with deep expertise and knowledge domain at your fingertips. Make sure to give us a call us today!
We Serve Multiple Industries